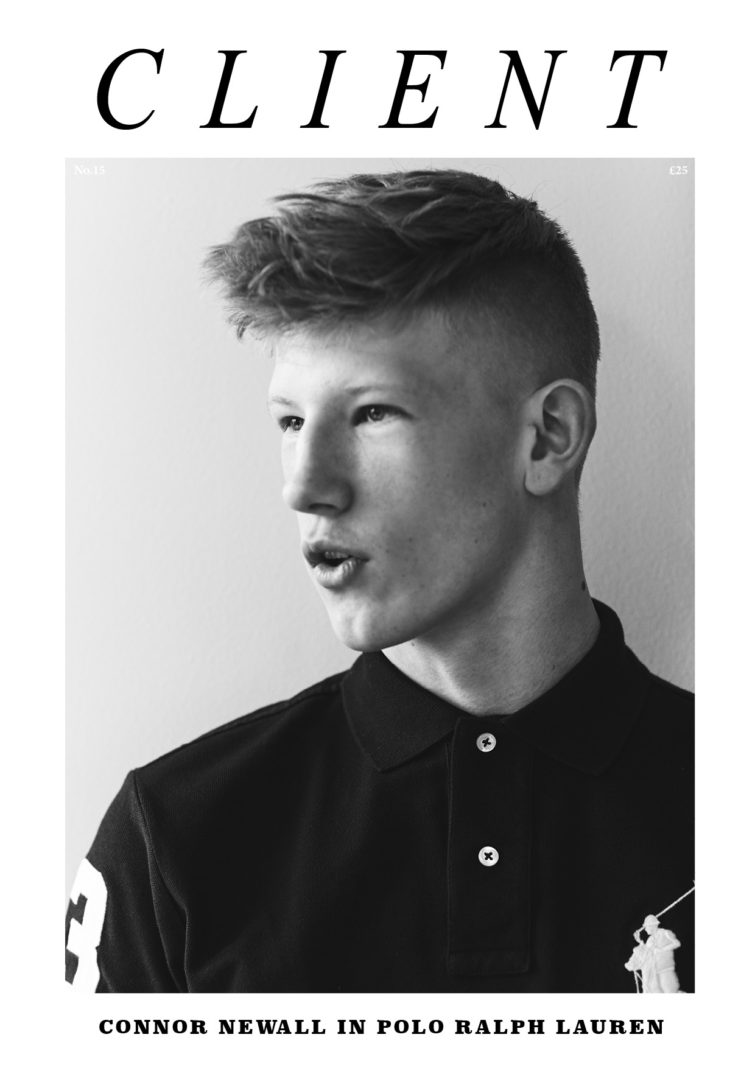 CLIENT Magazine Issue #15 Front Covers
Really excited to release the two new front covers of the long-awaited Issue #15 of Client Magazine. The first cover features Scotsman Connor Newall at Soul Artist Mgmt who is killing it at the moment, photographed by one of the nicest guys in the business Arnaldo Anaya Lucca. Connor wears total-look Polo Ralph Lauren throughout the cover story, styled by Christian Stroble with hair by Paul Merritt.
The 2nd cover features Abel Van Oeveren at VNY Models, which I photographed myself during my trip to New York. Abel is rightly ranked in the Top 50 Male Models in the world on Models.com and wears Gucci on the cover, styled by Lisa Jarvis. Hair & grooming by Kenta Koda with photo assistant Nathan Best.
Published by Ian Cole. Get it in PRINT or DIGITAL