About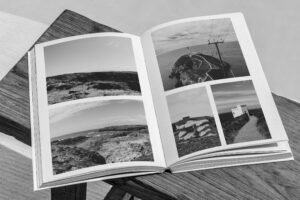 ---
PHOTOGRAPHER. EDITOR. PUBLISHER. MUSIC PRODUCER
For over ten years, I have worked as a fashion and art photographer, and freelance magazine editor/journalist, based in the UK.
I publish magazines, books, zines, and digital editions In the genres of fashion, photography, art, and travel. In publishing, I am probably best known for being the founder and editor-in-chief of Client Magazine, a leading independent British menswear magazine, since 2010. I am also in the Top 5% of contributors in London on TripAdvisor.
Over the past ten years, I have produced and published over 210 magazines, books, printed zines and digital editions, featuring both emerging and established photographers, stylists, and models (view many in my publishing catalogue). I have also developed and operated several fashion and art websites and multiple social media platforms.
On a day-to-day basis, I produce rich content for all of these projects, whether that be via photography, production, graphic design or art direction. I was self-taught and I like to create things, from scratch, with what's at hand and I love projects I can get passionate about. When it comes to art & photography (and life), I am a purist, and I don't appreciate people who cut corners or who do not stay true to an idea.
In 2020 during the first national lockdown, with extra time on my hands, I began learning to write music and play the piano (which I had not done since a teenager). I have now started working on music production for various projects. The music I am writing and producing is a combination of electronic, ambient, and orchestration, with a leaning towards cinematic soundscapes. I have a single, two EP's and my debut album Landing Party was released on all major platforms including Apple Music/Spotify etc – search 'Editor Cole' or click the links below.
As a photographer, my approach is very creative and open-minded and I like to experiment with primitive methods. Natural and alternative light sources are preferred but if you look through my work, I have no creative bias. I do all the post-production on my work, which I feel is part of the process. Originality, integrity, and a strong work ethic are very important to me. For most of my career, I worked only with Nikon cameras, but now I work using Leica & Sony cameras. I am available for freelance assignments as a photographer, journalist, and editor.
SaveSave
SaveSave